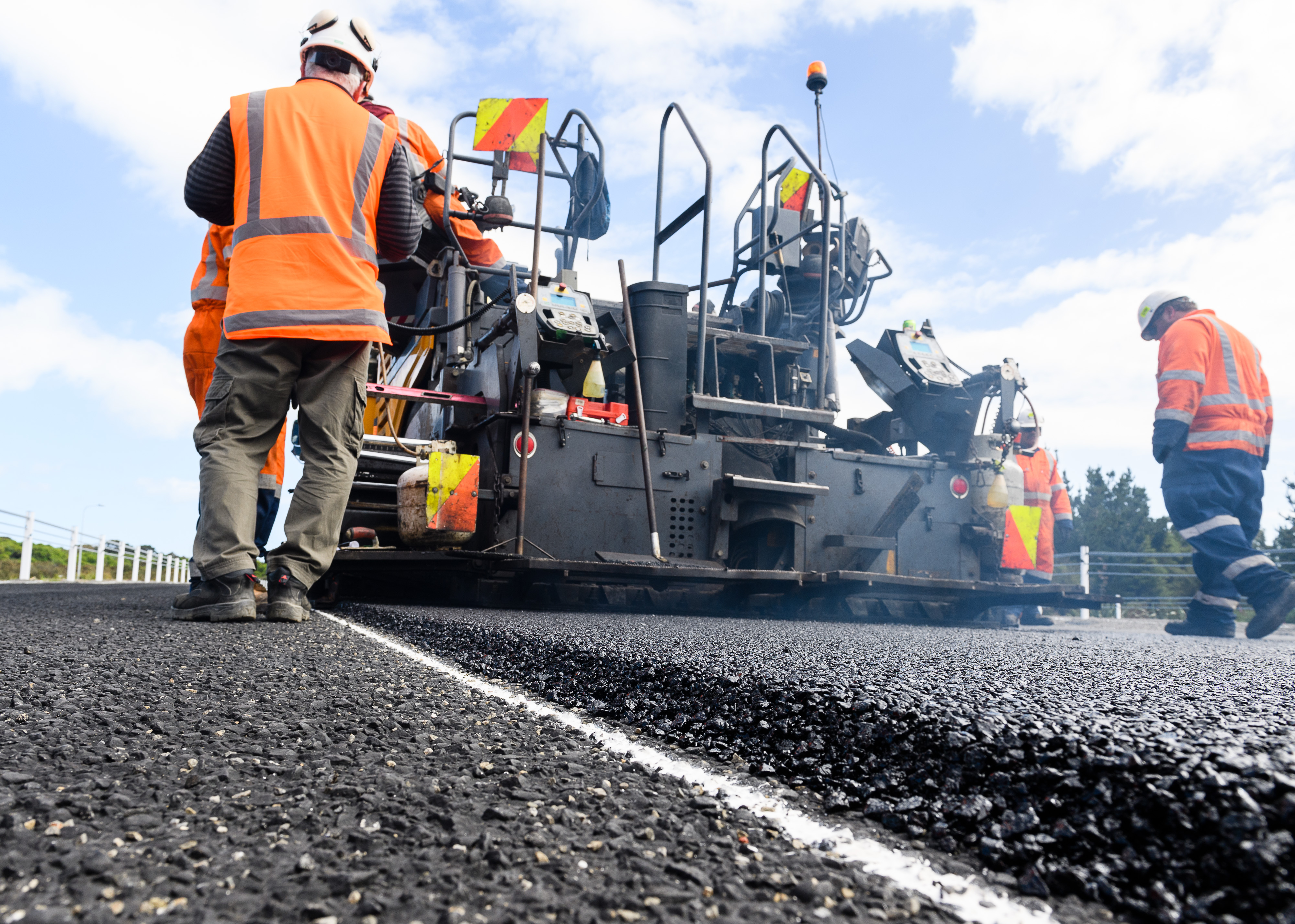 The upgrade programme is helping to stimulate the economy through its $8.7 billion investment in infrastructure.
Jobs are already being supported, with about 800 people developing projects and getting them ready for construction. In addition, the Papakura to Drury South construction will see about 750 people working on the project, with about 100 on site at any one time.
The number of jobs will grow as more contracts are awarded to complete project designs, finalise construction plans and get workers on site to start construction. About 1400 direct jobs (full time equivalent) will be supported by the upgrade programme.
There will be benefits for the wider economy too, with a total of 5200 jobs supported in the wider supply chain and through the spending resulting from increased employment on the programme.
There's a wide range of different jobs needed to deliver transport projects. On construction sites they include digger drivers, civil engineers and quantity surveyors. And to carry out the planning, design and consenting work the jobs range from ecologists to accountants, consent planners to risk specialists and engineers.
Here's some of the people who are delivering the New Zealand Upgrade Programme.
Cherry Chadha – Waka Kotahi project manager, Penlink
Cherry Chadha's project manager role involves identifying project risks and develops project plans.
She says it's very rewarding to be involved in the infrastructure project, as it will provide people with more reliable travel choices in north Auckland.
Genevieve Lacey – Waka Kotahi programme controls coordinator, programme management team
Genevieve's programme controls coordinator role in the programme management team is her first full time job out of Victoria Wellington University.
"My role helps to provide a communication link between the projects, programme, the Ministry of Transport and the minister. Controls focuses on the cost, schedule and risks of projects, reporting and providing assurance that the programme is delivering what the Government wants."
Sejal Khedakar – Downer junior quantity surveyor (QS), SH58 Safety Improvement Project
Sejal has a degree in Civil Engineering from Mumbai, India but said that she was drawn to being a quantity surveyor as she loves the financial management aspect of the role and they are in very short supply in New Zealand.
Sejal said that she enjoys being part of the SH58 Safety Improvements project as working on a live highway is a challenge. She said the senior managers support and empower the younger members of the team and she is learning a lot from her colleagues.
Edward Husband – Alliance Programme Manager, Whakatipu Transport Programme Alliance
Edward is leading the delivery of a variety of transport and construction projects in conjunction with Queenstown Lakes District Council, Waka Kotahi and project partners Beca, Downer and WSP.
An engineer by trade, he wanted to get involved due to the scope of the project and the opportunity to bring multiple contractors and designers together.
Ashleigh Grose, Waka Kotahi lead consents planner, SH 58 safety improvements project
Ashleigh's role is to obtain the resource consents the project needs to. This includes identifying project effects and how they will be avoided, mitigated or managed, as well as submitting them to the council for approval.
"I'm proud to work on this project as the safety of road users is at the forefront of these works. Given that this stretch of the State Highway network had one of the worst safety records in the country, I am excited that the work I am doing will contribute to a reduction of deaths and serious injuries by up to 70%."
Wendy Heynen – Quality Engineer, Downer – SH58 Safety Improvements Project
Wendy is a quality engineer who has worked for Downer for 18 years in four different countries. Her role is to compile and manage the quality assurance documentation to ensure everything is built to the right standards and designs.
Wendy loves the scope and variety of the projects she's been part of, from building runways in the Pacific to disaster recovery in New Zealand.
Bettina Reiter - Waka Kotahi Principal Risk Advisor, programme management team
Bettina's work helps to identify risks that could impact the programme's outcomes being achieved and makes sure there's plans to mitigate them.
"This helps to provide confidence to the Waka Kotahi board and the Government that risks are being managed. I really enjoy contributing to a programme that will provide tangible results for New Zealand. The people I work with are highly skilled, friendly and real. Plus Waka Kotahi lives by its values."